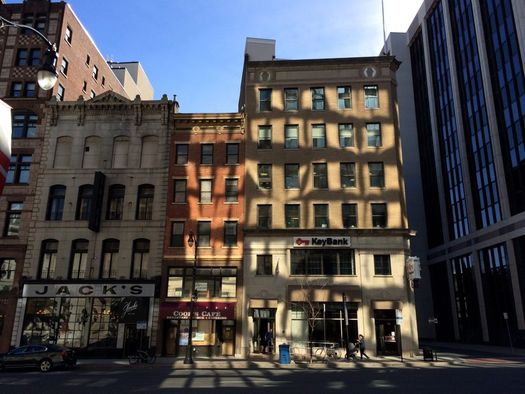 One of the beautiful things about cities is the way the shadows and reflections from buildings shift and change during the day, or over the course of the year.
There was a moment late Friday afternoon in Albany when tall buildings were casting all sorts of interesting reflections and shadows. Here are a few pics.
Have a good weekend.