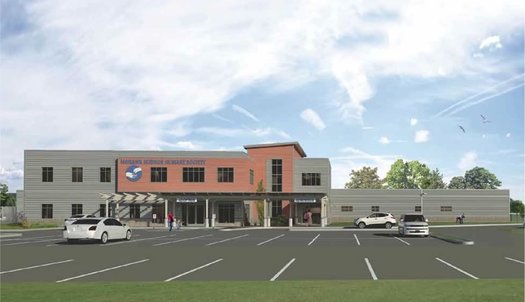 The Mohawk Hudson Humane Society formally broke ground Tuesday on a new $7.2 million facility near its current site in Menands.
The org says the new animal care shelter will increase the space it has by 2/3, and it will allow housing for an additional 150 animals. It also says animal housing in general will be more spacious and comfortable for the animals.
The facility will also include expanded surgical space. Mohawk Hudson says that will allow it to perform more procedures and expand its free or low-cost spay and neuter programs.
The org says it's more than halfway to its fundraising goal for the project. There's info online if you'd like to donate.
Mohawk Hudson says some of its current facility date back to a century ago. They'll be torn down after the new building is finished, which is projected to be in summer of 2017.
Here are some large-format renderings and plans, if you're curious.