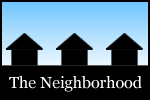 Among the topics in this most recent spin around the Capital Region's online neighborhood: Henry Hudson, fur, Albany aviation, the hall of fame, splendor, Lake George, the Saratoga Palio, Szechuan food and karaoke, garlic knots, nachos, shiso, and a goodbye to summer.

The Friends of Albany History highlighted the economic motivations behind the voyages of Henry Hudson and other Europeans who found their way here in the 17th century.
Historia Albanica highlighted how Albany was a center of the global fur seal trade and fashion business of the 19th century.
Carl recalled another episode in the early history of Albany aviation.
Chuck had "an absolutely wonderful night" watching his former high school principal inducted into the Albany City School District's Hall of Fame.
Jackie walked along the the Kayaderosseras Creek for "some knock-your-eye-out splendor."
Julie took in the views of Lake George from the Schumann Preserve at Pilot Knob. (And, of course, she found some time play pinball in Lake George.)
Silvia ran the now-somewhat-hillier version of the Saratoga Palio.
Daniel ate Szechuan food, drank beer, and sang karaoke at Red & Blue in Troy.
Melinda says the garlic knots at Prima Pizza are worth a special mention.
Ashley identified a nacho and margarita deal.
Otis gave some examples how he used the shiso that he grew in his backyard this summer.
And Stephanie shared a bunch of scenes from this past summer.