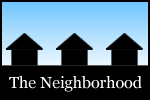 Among the topics in this most recent spin around the Capital Region's online neighborhood: how much is enough, a crash, Maiden Lane, Amelia Earhart, pretty things, a battle monument, the third trimester, being hands off, the Schenectady Greenmarket, bao art, Thai food, an unusual etiquette question, pizza touring, and ribbons.

The allegations involving SUNY Poly and officials connected to Andrew Cuomo prompted Silvia to ask: "When is enough enough?"
Randal was involved in a crash while riding his bike in Albany.
Historia Albanica traced the history of Maiden Lane, one of Albany's oldest streets.
Carl recalled when Amelia Earhart came to Albany.
Jackie shared some pretty botanical things from her explorations in Saratoga County.
Julie visited the Burlington Battle Monument.
Christine on the third trimester of pregnancy.
Katie on being hands off as parent.
Zena shared her Schenectady Greenmarket routine.
Daniel got bao art at Taiwan Noodle.
Jerry tried out Celadon Thai in Latham.
One of Steve's readers asked an unusual restaurant etiquette question.
Jon went on a pizza tour of Rochester.
And Chuck won ribbons at the Big E.
Hi there. Comments have been closed for this item. Still have something to say? Contact us.