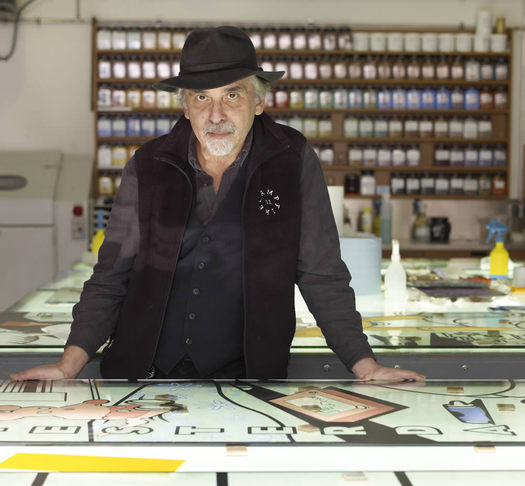 Pulitzer Prize-winning cartoonist Art Spiegelman will be at Skidmore October 4 for a talk about the history of comics. Blurbage:
His lecture, titled "What the %@&*! Happened to Comics?" will explore evolving perceptions of comics as a literary medium. Although they have often been disdained by academics and other literati, they can be eloquent and powerful, Spiegelman argues, in part because "comics echo the way the brain works. People think in iconographic images . . . and bursts of language, not in paragraphs."
Spiegelman won the Pulitzer in the 1990s for his graphic novel Maus, which focused on the Holocaust and cast the various people involved as animals (the Nazis were cats, Jews were mice). And it's the work for which he's most famous. But he also created the Garbage Pail Kids series of trading cards for Topps. His career has also included work for The New Yorker.
Spiegelman's talk is this year's Steloff Lecture at Skidmore. It's Tuesday, October 4 at 8 pm in Palamountain Hall's Gannett Auditorium. It's free and open to the public.
photo: Enno Kapitza - Agentur Focus