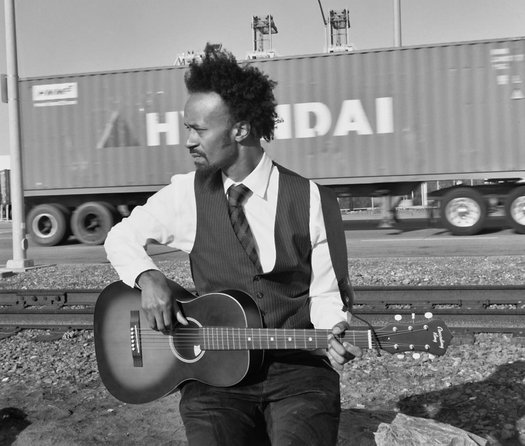 Here are a few things to keep in mind, look forward to, or keep busy with this week, from the weather (autumn chill), to stories, to Rocky Horror, to politics, to all sorts of music...
Weather
Here's the paraphrased
forecast
for this week:
Monday: Sunny, high 50s. Maybe frost overnight to Tuesday.
Tuesday: Sunny, mid 60s.
Wednesday: Sunny, mid 60s.
Thursday: Some sun, upper 60s.
Friday: Sun, upper 50s.
Autumn chill.
Columbus Day
Columbus Day is Monday. It's one of those unevenly-observed holidays, so if you're headed out for whatever and you're not sure it will be open, it's a good idea to check.
Yom Kippur
The Jewish High Holy Days conclude with Yom Kippur, which begins at sunset on Tuesday and ends at nightfall on Wednesday. It's the holiest day of the year on the Jewish calendar.
Outside Mullingar
Tuesday-Sunday: This is the last week for Capital Rep's production of John Patrick Shanley's Outside Mullingar. (It runs through October 16.) Tuesday-Sunday various times -- $20 and up
Stories
Front Parlor
Tuesday: The Front Parlor storytelling series is back at The Hangar in Troy. This month's theme is "Sloppy Mornings." Tuesday 7:30 pm
Albany Haunted History tour
Tuesday: There's a free Albany haunted history storytelling tour starting at Albany City Hall. The tour will be led by Paul Nooney, who's led ghost tours of Albany and Troy for many years. And Maeve McEneny will give a short talk to start things off. Tuesday 6 pm -- free (registration requested)
Film
Shin Godzilla
Tuesday: The Spectrum is showing the new Toho Godzilla movie Shin Godzilla (Godzilla Resurgence). Tuesday 7 pm -- $15
Rocky Horror
Wednesday: The new season of The Palace's movie series starts with The Rocky Horror Picture Show, with live shadowcast The Kids of Albany. Wednesday 7 pm -- $7
Return of the Electric Love (Take II)
Thursday: Artist Ephraim Asili will be at EMPAC to screen his film Return of the Electric Love (Take II) -- it's made of found footage from kung fu movies. He'll also be showing other films that influenced his work. Thursday 7 pm -- $6
Pandora's Box
Thursday: The series of pre-code films at The Madison -- "Murders, Morals, and Music" -- will be showing the 1929 Louise Brooks silent film Pandora's Box. Thursday 7 pm -- $10
Arts and sciences
Chris Gibson and Paul Tonko dialogue
Monday: The Tang Museum at Skidmore will be hosting a dialogue between between local Congress members Chris Gibson and Paul Tonko on "topics from the upcoming elections to the future of civil discourse in America." The conversation will be moderated by Alexander Heffner of PBS's The Open Mind. Monday 7:30 pm -- free
Brain Food for the Curious: Thomas Cole
Tuesday: The Brain Food for the Curious series of short lunchtime talks in the State Museum's Huxley Theater starts back up again with a talk about artist Thomas Cole and the Adirondacks. Tuesday 12:10-12:30 pm -- free
League of Extraordinary Red Heads
Tuesday: The League of Extraordinary Red Heads has its annual "Night of the Walking Red" at Ryan's Wake in Troy. "The fiery festivities feature an upstate New York autumnal rite known as the 'Toast of Coppertops,' during which members of The League of Extraordinary Red Heads raise glasses of Saranac Pumpkin Ale." Also: music from the Red Haired Strangers. Tuesday 5-8:30 pm -- free admission
Roscoe
Looking ahead to the weekend: The Albany Symphony will be performing Roscoe, an opera adapted from William Kennedy's book of the same name. Soprano Deborah Voigt stars. Saturday 7:30 pm -- $19 and up
Music
Monday: Marian Hill at Lucky Strike
"Tempting paradox with a blend of blues and bass, acoustic and digital, classic and modern..." 9 pm -- $15
Tuesday: Gavin DeGraw + Andy Grammer at The Palace
With: Wrabel. 8 pm -- $35.50 and up
Wednesday: Underground System at The Hollow
Afrobeat. With: Taina Asili y la Bande Rebelde, Kuts & Kicks (DJ Trumastr x Stephen Struss). 8 pm -- $10
Thursday: Fantastic Negrito at Cohoes Music Hall
Blues and roots. 8 pm -- $26 and up
Thursday: Switchfoot + Reliant K at Upstate Concert Hall
Alt rock. 7:30 pm -- $30 ahead / $33 day of
Thursday: Giant Panda Guerilla Dub Squad at The Hollow
With: Annie in the Water. 8 pm -- $13 ahead / $15 at door
Thursday: Peter Case at The Low Beat
30th anniversary show. 7 pm -- $15
Friday: Brand New at Glens Falls Civic Center
Rock. With: The Front Bottoms, Modern Baseball. 7:30 pm -- $27 and up
Friday: Martin Sexton at The Egg
Singer/songwriter. 8 pm -- $34.50
Friday: Jim Gaudet & The Railroad Boys at Caffe Lena at The Grove
Bluegrass. 7 pm -- $20
Friday: Daisycutter at The Linda
Roots rock, album release show. 8 pm -- $20
Friday: Big Mean Sound Machine at The Hollow
Afrobeat/dance/funk. 8 pm -- $12 ahead / $15 at door
Saturday: Savion Glover "New Soundz" featuring the James Carter Quartet
Tap dance king + jazz. Glover is also giving a talk at UAlbany earlier in the day. 8 pm -- $34 and up
Saturday: Benjamin Clementine at MASS MoCA
Poet/singer/composer. 8:30 pm -- $26 ahead / $33 day of
Saturday: Pennywise at Upstate Concert Hall
Punk. Strung Out, Unwritten Law, Runaway Kids. 8 pm -- $20 ahead / $23 day of
Saturday: Rory Block at Caffe Lena at The Grove
Blues. 7 pm -- $25
Saturday: Walter Salas-Humara
From The Silos. 7:30 pm -- $10
Saturday: Driftwood at Parish Public House
Americana. With: The Eastern Highs 8 pm -- $12 ahead / $15 at door
Sunday: Blue October at Upstate Concert Hall
Alt rock. With: Danny Malone. 8 pm -- $25 ahead / $28 day of
Sunday: Crystal Bowersox at Helsinki Hudson
Singer/songwriter. (American Idol runner up.) With: Jono Manson. 8 pm -- $25 ahead / $30 day of
Sunday: Listener at The Low Beat
Spoken-word rock. With: The Homeless Gospel Choir. 7 pm -- $10 ahead / $12 day of
Sunday: The O'Connor Band at The Egg
Bluegrass. With: Red Dog Run. 7 pm -- $34
____
These are a just a few things for this week, not a comprehensive list. Know of something people should be looking forward to this week? Please share!
The Madison and The Spectrum advertise on AOA.
photo: Robbie Welsh
Hi there. Comments have been closed for this item. Still have something to say? Contact us.