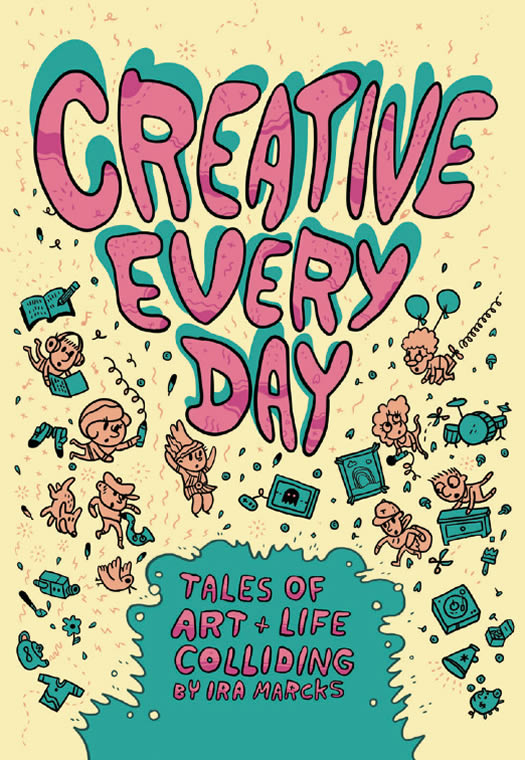 Earlier this year we mentioned Creative Every Day, a series of illustrated mini-biographies of local people created by artist Ira Marcks as a project aimed at inspiring kids to explore careers in the creative economy.
Well, the book of those tiny stories is now finished and it's great -- interesting, beautiful, and fun! You can check out a pdf of the book online at the first link above. We've also clipped a few pages after the jump in case you'd like to take a quick look. (But, really, go check out the whole thing.)
The book's creation was sponsored by the Work Force Development Institute. And Marcks says the institute and Proctors will be distributing the book for free to schools around the region as part of program to help kids learn about how artistic skills can be applied to a wide range of jobs.
There's a party to celebrate the release of Creative Every Day Thursday, October 27 at Troy Kitchen from 6-9 pm. There will be music from Jecco Trio, Sudharsana Srinivasan, Taina Asili, and Jamel Mosely. And everyone who attends will get a free copy of the book.
A few quick sample pages