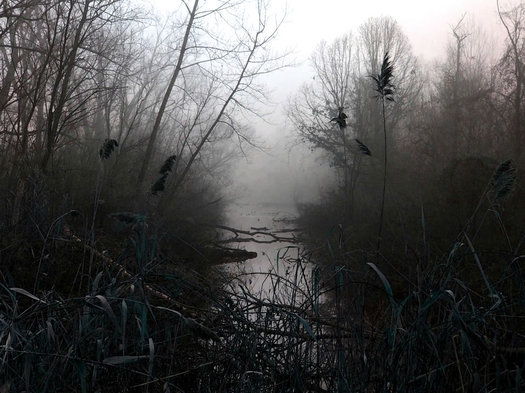 By Deanna Fox
Don't worry if you haven't figured out your costume for Halloween yet, there's still plenty of plain-clothes fun to be had in the Capital Region leading up to the holiday. Bonus: Halloween falls on a Monday, which gives us an entire extra weekend to pack in the creepy fun.
Here are a handful of tours, parties, and showings that will get you in the trick-or-treat mood...
If you like history, walking, and/or scary stories
Ghosts of Albany Walking Tours
Ongoing through November - 7:30 pm and 9:30 pm
Meet in front of Hilton Albany Hotel, 40 Lodge Street, Albany NY 12207 - (518) 227-1380
This popular 1.5 hour tour is less than a mile but covers a marathon's worth of Albany's haunted history. Bring water and a jacket on cool nights. $21.20 per person. Registration required in advance.
New York State Capitol Building Ghost Tour
Ongoing weekdays through October - 12:30 pm and 5:30 pm
State Street and Washington Avenue, Albany NY 12224 - (518) 474-2418
The popular tours continue through Halloween and feature lore and legend of politicians, presidents, and building employees who have come to call the Capitol home after death. The tour is free and very popular -- in fact, its whole schedule is currently reserved. But keep an eye on the Capitol Tours Twitter and Facebook page, where open spots because of cancellations are posted.
Paranormal Investigation at Menands Mansion
Saturday, October 22 - 7:00 pm to 11:00 pm
The Menands Mansion, 272 Broadway, Menands NY 12204
Presented by The Shadow Seekers Paranormal Investigations Team and nationally certified psychic medium Tracy Fluty. This paranormal event takes place in the Civil War-era former infirmary. Refreshments to be served after the investigation and a basket raffle will be available to support Menands Mansion programming. Bring your own flashlight. Reservations required by October 21. Tickets starting at $49 per person.
Yaddo Garden Ghost Tours
Sunday, October 23 and Sunday, October 30 - 5:00 pm to 6:00 pm
Yaddo , 312 Union Avenue, Saratoga Springs NY 12866- (518) 584-0746
Docent-led tours of the gardens at Yaddo that focus on the creative forces and spiritual intrigue of Native Americans, Edgar Allan Poe, the Trask family, and the many storied visitors and residents of the property that is now Yaddo. $10 per person, children under 12 free.
Twilight Greenridge Cemetery Tour
Wednesday, October 26 - 5:00 pm
Greenridge Cemetery, 17 Green Ridge Place, Saratoga Springs, NY 12866 - (518) 584-5572
Docent Jan Klassovity will reveal the secrets and hidden history of tours and monuments of Greenridge Cemetery, the final resting place of some of Saratoga's most notable former residents. Bring a flashlight and meet at the Sackett Gates on Lincoln Avenue. $10 per person.
Ghost Tours of Knickerbocker Mansion (and Soup Dinner)
Friday, October 28 - 5:00 pm to 9:00 pm
132 Knickerbocker Road, Schaghticoke, NY 12154 - (518) 664-1700
Soup dinner ($8 per person) starts at 5 pm and ghost tours of the mansion ($7 per person) begin at 6 pm. Reservations recommended for groups of eight or more.
Murder at Cherry Hill
Friday, October 28 and Saturday, October 29 - 5:30 pm and 7:00 pm
Historic Cherry Hill, 523 1/2 South Pearl Street, Albany NY 12202 - (518) 434-4791
A dramatic tour of the 1827 murder at Cherry Hill that led to the last hangings in Albany. Appropriate for ages 12 and up. Reservations required, $12 for members and $18 for non-members, free for those with proof of 12202 zip code residency.
If you have children -- or generally are too scared for haunted houses and corn mazes
Cemetery Tour for Kids
Saturday, October 22 - 10:00 am
Mountain View Cemetery, 46 Scott Avenue, Castleton NY 12033
A family-friendly daytime tour of a historic cemetery that includes a visit inside the vault, searches for special graves, and gravestone rubbings. The tour takes about one hour at meets at the flagpole.
Halloween Space Camp-In at miSci
Saturday October 22 through Sunday, October 23 - 4:30 pm to 9:00am
miSci Museum of Science and Innovation, 15 Nott Terrace Heights, Schenectady NY 12308 - (518) 382-7890 x0
A Halloween-themed overnight adventure at miSci that includes a scavenger hunt, Challenger Adventures, planetarium tours, and fun with dry ice. Dinner and breakfast included. Bring your sleeping bags. Children must be accompanied by adults. $20 per adult, $35 per child. (10% discount for members.) Registration required online or by phone.
Kid-Friendly Halloween Movie Night
Friday, October 28 - 6:30 pm
St. Timothy's Evangelical Lutheran Church, 470 Winter Street, Troy NY 12180 - (518) 283-1372
Showing of "It's The Great Pumpkin, Charlie Brown," and "Bugs Bunny Halloween Special." Blankets to sprawl on the floor welcome. Free admission, popcorn, and bottled water. Non-perishable food donations for food pantry appreciated.
Monster Mash and Bash at New York State Museum
Saturday, October 29 - 11:00 am to 4:00 pm
New York State Museum, 222 Madison Avenue, Albany NY 12230 - (518) 474-5877
Wear your costume and join in on the Halloween celebrations at the State Museum. Games, crafts, and movies with PBS kids.
If you prefer your horror with a side of culture
Ghostbusters showing at The Madison
Thursday, October 20 - Sunday, October 23 - 1:00 pm and 7:00 pm
1036 Madison Avenue, Albany NY 12208 - (518) 438-2094
Showing of the 1984 comedy classic. Saturday 1:00 pm matinee is $.35. All other showings $5 per person.
Psycho showing at Palace Theater
Monday, October 24 - 7:00 pm
19 Clinton Avenue, Albany NY 12207 - (518) 465-3334
Watch the creepy Hitchcock masterpiece on the big screen. $5 per person
"The Exorcist" showing at Cohoes Music Hall
Tuesday, October 25 - 7:00 pm
58 Remsen Street, Cohoes NY 12047 - (518) 953-0630
Just in time for Halloween: Everyone's favorite projectile vomiting scene. $5 per person.
HOLLOWVILLE: A New American Ghost Story
Friday, October 28 - 7:30 pm
Riggi Theater, National Museum of Dance, 99 South Broadway, Saratoga Springs NY 12866 - (518) 584-2225
The Creative Place International presents HOLLOVILLE: A New American Ghost Story by Mary Jane Hansen that includes a cast of professional performers in an atmospheric hymn of tales of mystery and horror that sweep across the American landscape. $25 per person, $15 students with ID.
Halloween partying in a socially acceptable un-dead environment
Zombie Prom
Friday, October 28 - 7:00 pm to 11:00 pm
Saratoga Springs City Center, 522 Broadway, Saratoga Springs NY 12866 - (518) 584-0027
Because even zombies want to dance. Described as a "horrifying and campy combination of a high school prom and the un-dead," onsite make-up artists will provide zombie make-up to match your formal attire. Cash prizes for best costumer and "scary-oke" winners. Food, wine, and beer included, cash bar for specialty drinks. $20 per person, 18 and over only.
Hemlock's Bicentennial BeWITCHing Ball
Friday, October 28 - 6:00 pm to 10:00 pm
First and River Streets, Troy, NY 12180
Join in for witching hour festivities on the block between River and First Streets that include pagan ritual performances by the Witches of River Street, music by the VaVa Voodoos, tarot card readings, fortune tellers, costume competitions, food and drink. This event coincides with Troy Night Out.
BOO-jolais Wine Celebration
Friday, October 28 - 5:30 pm to 10:30 pm
Washington Avenue Armory, 195 Washington Avenue, Albany NY 12210
Beaujolais Nouveau, the hallmark event for the Alliance for Positive Health, returns this year as the BOO-jolais Wine Celebration. Wine tastings, food samplings, entertainment, and a silent auction will be paired with an evening of fun, excitement, and mystery. Tickets start at $90.
Mad Hatter's Ball
Friday, October 28 - 7:00 pm
90 State Street, Albany, NY 12204
Don your best "Mad Hatter"-themed costume to benefit Ronald McDonald House Charities for this formal masquerade event. Entertainment by DJ Kip Chapman and VJ Roy Buckley with food and drink provided in ticket price. $105 per person over age 21.
Halloween Party at the Washington Park Lake House
Saturday, October 29 - 8:00 pm
Washington Park Lake House, Albany, NY
The Lark Street BID's annual costume party in the Washington Park Lake House. Costume contests, a professional photographer, music, and open bar. Tickets are $45.
Halloween Under The Big Top: Freak Show Edition
Saturday, October 29 - 9:30 pm
The Barrel Saloon & Texas BBQ, 952 Broadway Albany, NY 12207
The costume party returns in a heated tent in a lot across from the Barrel Saloon in Albany's Warehouse District. Costume contest with a prize, a professional photographer, DJ, complimentary beer and wine. A 21-and-over event. Tickets $30 ahead / $40 at door.
____
Deanna Fox writes about many things, mostly about food. More can be found on her website, Twitter, or Instagram.
Say Something!
We'd really like you to take part in the conversation here at All Over Albany. But we do have a few rules here. Don't worry, they're easy. The first: be kind. The second: treat everyone else with the same respect you'd like to see in return. Cool? Great, post away. Comments are moderated so it might take a little while for your comment to show up. Thanks for being patient.