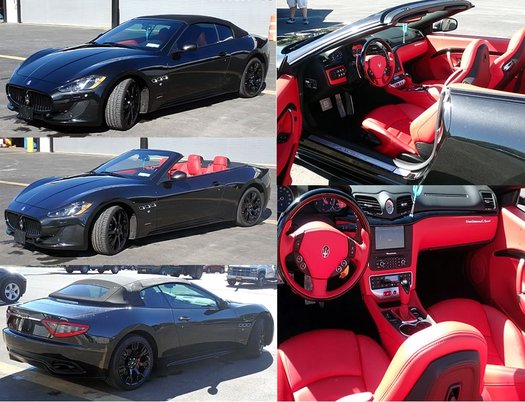 Noted: The state Office of General Services is set to auction a 2014 Maserati Gran Turismo at a vehicle auction scheduled for November 2 at the Harriman State Office Campus.
Also... what? These auctions usually traffic in such exotic vehicles as the super sassy Chevy Impala (both 2007 and the extra sexy 2008 model) and the smokin' hot, ruggedly handsome 2004 Ford Taurus. (Both types of cars will be available at the November 2 auction.)
So, how did the state end up with such a drab mode of transportation as this Maserati, which has just 1,600 miles on it. (Because, obviously, it's boring to drive.) OGS says in a press release that it was seized by the state Attorney General's office in a $9.9 million Medicaid fraud case in the Bronx. A 2014 BMW X6 was also seized, and it's up for auction, too. From the release:
This isn't the first time OGS has sold seized items. Last year, a 2013 Mercedes-Benz G63 AMG and a 2012 Audi A7 Prestige Quattro that were seized in 2013 following an investigation into a $3.2 million Medicaid fraud case in Brooklyn were sold at a state surplus vehicle auction in Albany. In the summer of 2014, several pieces of men's jewelry and a Rolex were sold on the NYSStore.com eBay site after they were confiscated from a suspected drug trafficker on Staten Island. Later that year, a 1971 Camaro that was reported stolen in 1976 and was seized by New York State was among vehicles sold at a state surplus vehicle auction in Poughkeepsie.
By the way: The Blue Book estimated value of that Maserati is roughly $78,000.
As you might have seen in the past, the state routinely auctions surplus equipment and other items via eBay. Because maybe that Maserati needs a filing cabinet.
photo: NYS OGS