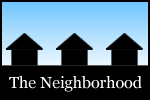 Among the topics in this most recent spin around the Capital Region's online neighborhood: River Street, burial grounds, dangerous occupations, not-broken homes, trains, the Victory Wood Trail, a marathon, neon dancing, Plumb, Phoenicians, Track 32, restaurant week, fried donut pockets, cheesesteak, a pizza oven, and congrats.

Suzanne walked along the history of River Street in downtown Troy.
Paula detailed the early Dutch burial grounds in Albany.
Carl highlighted the dangerous occupational past.
Silvia on homes that are not broken.
Rob on the cost of quiet (trains) in Voorheesville.
Jackie explored the the Victory Wood Trail in the Saratoga National Historical Park.
Chris recapped her running the Philadelphia marathon.
Chuck did some neon dancing in Colonie.
Melinda tried the new Plumb Oyster Bar.
Zena stopped in at the new Phoenicians Mediterranean Palace.
Steve surveyed the new Track 32 pub in Feura Bush.
Otis offered some reports from Saratoga Restaurant Week.
Daniel had a "bacon, egg, and cheese deep fried doughnut pocket" from Nibble.
Jerry tried Charley's Philly Steaks in the Crossgates food court.
Jon fired up his DIY backyard pizza oven.
And congrats to Jona on all the new things she has going on.
Hi there. Comments have been closed for this item. Still have something to say? Contact us.