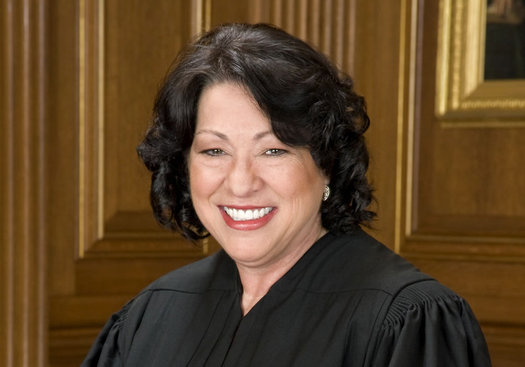 Supreme Court justice Sonia Sotomayor will be speaking at UAlbany's SEFCU Arena April 4. The event will be free and open to the UAlbany community, with details about registration still to come.
The event is part of the university's speaker series that has brought Bill Clinton, Colin Powell, Russell Simmons, and Bill Nye to campus in recent years. Some of these events have ended up being open to the public depending on the availability of space.
We heard from UAlbany today that in addition to being open to the immediate UAlbany community, the university is hoping to also open the event further to at least include alumni. SEFCU Arena seats about 4,000 people for an event like this.
So, if you're an alum and/or a member of the general public and think you'd like to go -- keep an eye out for details about available space in upcoming months. (We'll share them here, too, when they become available.) It's not every day you have a chance to see a sitting Supreme Court justice speak.
photo: Steve Petteway via Wikipedia