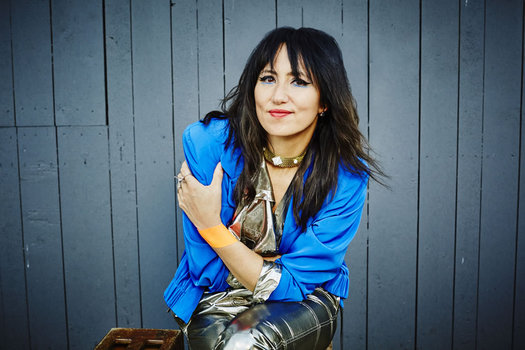 Singer/songwriter KT Tunstall is lined up for a show at The Egg February 24. Tickets go on sale this Friday, December 16 -- they're $29.50.
Tunstall's star rose very high about a decade ago -- for a while it seemed like her songs were in every movie or TV show. But apparently things weren't going so well for her in her personal life and at one point didn't plan to make any more albums. Things turned around though, and she got back to recording -- she released a new album this past fall and it's gotten pretty good reviews.
Sarah Jarosz
Also announced this week: singer/songwriter/multi-instrumentalist Sara Jarosz at The Egg March 9. Tickets go on sale this Friday -- they're $29.50.
She was recently nominated for the 2017 Grammys in the best folk album and best roots performance categories.