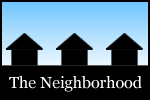 Among the topics in this most recent spin around the Capital Region's online neighborhood: breastfeeding in public, Facebook bubbles, being charmed by Albany, the Santa Speedo Sprint, the Boreas Ponds, Owls Head Mountain, mysterious ice, 155 River Street, an infamous murder, Anton's, ramen, manicotti, Dread Lobster, Schenectady strada, and wishes for a speedy recovery.

Jenny on the experience of breastfeeding in public and whether she wants strangers to see her breast. (Hint: She does not.)
Katie on the weird bubbles created by Facebook -- and missing commas.
Silvia after a day this past weekend: "As I close in on 30 years as a resident, I still find myself charmed by Albany."
Chris ran in the Santa Speedo Sprint.
Chuck spoke at the public meeting taking input about how the state should handle public access to the Boreas Ponds in the Adirondacks.
Jen made the snowy hike up to the Owls Head Mountain Fire Tower.
Jackie encountered some mysterious ice on Moreau Lake.
Suzanne explored the history of 155 River Street in Troy.
Carl told the history an infamous Albany-area murder from the mid 19th century that was an early example of the use of forensic pathology.
Jerry concluded his derryX Dines series with a stop at Anton's in Albany.
Melinda went to Sushi Tei for ramen.
Zena said the manicotti at Tesoro in Guilderland were "excellent."
Steve N.'s bad chain tour took him to Dread Lobster.
Daniel found himself making a Schenectady strada.
And we're keeping Paula and her partner in our thoughts, and wish James a speedy recovery.