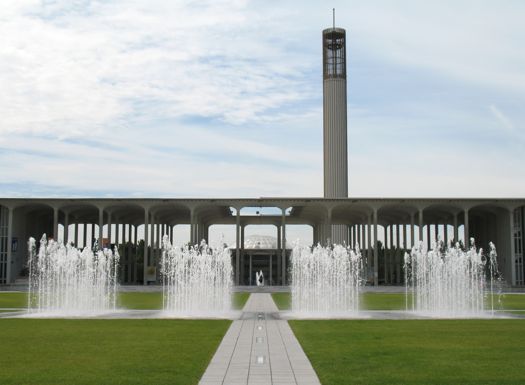 On Tuesday Andrew Cuomo floated a plan to for the state provide free tuition at SUNY and CUNY schools for students from middle- and low-income households. Details blurbage from the Cuomo admin:
New York's tuition-free degree program, the Excelsior Scholarship, requires participating students to be enrolled at a SUNY or CUNY two- or four-year college full-time. The initiative will cover middle-class families and individuals making up to $125,000 through a supplemental aid program. Currently 80 percent of NY households statewide make $125,000 or less with an estimated 940,000 households having college-aged children that would be eligible for the program. Based on enrollment projections, the plan will cost approximately $163 million per year once fully phased in.
The new initiative will be phased in over three years, beginning for New Yorkers making up to $100,000 annually in the fall of 2017, increasing to $110,000 in 2018, and reaching $125,000 in 2019.
The Cuomo admin says the proposed program would work in conjunction with the already existing Tuition Assistance Program (TAP) and federal aid.
During the announcement Tuesday, Andrew Cuomo framed the idea as a way of reducing student loan debt -- "Debt is so high it's like staring a race with with an anchor tied to your leg." -- as well as a matter of economic competitiveness for both individuals and the state: "In this economy, you need a college education if you're going to compete."
Bernie Sanders joined Cuomo for the announcement and predicted that if New York runs with the idea, other
states would follow.
Here are a few other quick things about this idea...
How much does college cost now?
Annual tuition for SUNY and CUNY schools is $6,470-$6,330 for four-year degree programs, and $4,350-$4,800 for two-year programs.
Of course, that's just tuition. There are other costs often associated with attending (such as room and board). And those add up. For example: The projected total cost of attendance for UAlbany this school year for in-state students is almost $24k (that includes living on campus).
So, that's a significant chunk of money -- especially if you come from a family without much financial wealth.
That said, in the universe of college attendance costs, that's not bad. In 2015 the Obama administration's college score card initiative figured the cost of attendance for many SUNY schools was about the national average. And it tagged tagged UAlbany as an "engine of opportunity" for "contributing to mobility into the middle class through offering an affordable education to many low-income students."
It pays to finish
The people who get hit most by the cost of college: the students who attend, but don't graduate. Because you rack up the cost without most of the career benefit.
The Cuomo administration alludes to this point in the announcement, citing some shockingly low numbers for the percentage of students who graduate on time (though the numbers are from 2013 and "on time" isn't defined). Here are the US Department of Education's college scorecard for New York's public schools ranked by graduation rate -- some have high rates, others are demoralizingly low.
It's a little odd that the Cuomo admin talks about the how the free tuition program "incentivizes" students to graduate on time by prompting them to go full-time. Surely students play a big role in whether they get out on time, but schools play a part in that, too. And the announcement doesn't mention anything about leaning on colleges to do their part.
But maybe college isn't for everyone
Andrew Cuomo during Tuesday's announcement: "College is a mandatory step if you really want to be a success."
The numbers do back up the case that you're probably going to be much better off economically with a degree.
Even a lot of the jobs that people might think of as "school" jobs now require at least some sort of schooling or training beyond high school. Check out the job ad for this machinist position at GE Power in Schenectady -- it requires an associates degree, or a one-year certificate, or participating in an apprentice program. And if you talk with someone who has a job like this about what they do, you'll quickly learn that working in one of these places and operating the equipment require serious, valuable skills.
An important question, though, is what's the best way to help people learn these sorts of skills? Maybe it's not college in the sense we traditionally think of it -- because there are all sorts of people in the world and not everyone is going to find a fit sitting in a traditional classroom, and it has nothing to do with intelligence. Maybe there can also be good paths via more robust apprentice programs or some sort of other training -- paths that might be cheaper or quicker for people to navigate. Exploring that idea is worth some attention, too.
Say Something!
We'd really like you to take part in the conversation here at All Over Albany. But we do have a few rules here. Don't worry, they're easy. The first: be kind. The second: treat everyone else with the same respect you'd like to see in return. Cool? Great, post away. Comments are moderated so it might take a little while for your comment to show up. Thanks for being patient.