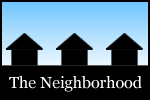 Among the topics in this most recent spin around the Capital Region's online neighborhood: the ass of time, favorite bites, lamented closures, sensational sushi, a new bakery, fried foods, wedge salads, empanadas, Albany strawberries, a family history quest, Dutch new year celebrations, Frontier Town, Balanced Rocks, mist-covered mountains, being busy, and a candidate with much support.

Amy on the "ass of time" and bidding goodbye to 2016.
J+R shared some their favorite bites of 2016, and Ashley shared her favorite meals.
Randal on his most-visited restaurant of 2016 -- and balancing the bad with the good from the past year.
Daniel lamented the 2016 closures of some local restaurants.
Steve had some "sensational" sushi at Unagi in Troy.
Melinda checked out the new Fifth Tier Baking Studio in downtown Albany.
Zena took part in the decadence of fried, fatty food at Slidin' Dirty.
Otis on local wedge salads, good and bad.
Katie took in the exhibits at the Albany Institute and then headed to La Empanada Lllama for lunch.
Carl recalled how almost all strawberries grown in the US were once Albany strawberries.
Christopher recapped a family history quest that took him from Albany to Kansas.
The Friends of Albany History on the old Dutch celebrations of the New Year in Albany: cake, guns, beer.
Chuck went photo hunting at the old Frontier Town in Essex County.
Jen's first hike of 2017: Balanced Rocks at Pitchoff Mountain in the Adirondacks.
Jackie enjoyed the view of the mist-covered mountains.
Silvia on being busy.
And Rob on a candidate with widespread support.
Hi there. Comments have been closed for this item. Still have something to say? Contact us.