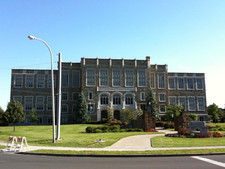 Albany Law School is hosting a Startup Law Day January 28 with info sessions on various issued related to running a business. It's organized by the law school's pro bono program. Here's the lineup:
9:30 am -- Legal Formation
10:00 am -- Human Resources (Regulatory Issues, Hiring, Working with Contractors)
10:00 am -- Intellectual Property (Patents, Technology Transfer, Licensing)
11:30 am -- Working with Banks
11:30 am -- Building a Capitalization Structure to Work with Investors
12:45 pm -- Lunch and Panel: Words of Wisdom from New and Seasoned Business Owners
There will also be free legal consultations available -- by reservation -- with representatives of Tully Rinckey PLLC and Hoffman Warnick LLC.
Registration for the event is required. Details are at that first link above.