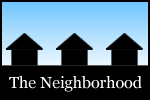 Among the topics in this most recent spin around the Capital Region's online neighborhood: 197 River Street, the Albany riverfront, the choicest spirits of our city, mother's Bach, the Huyck Preserve, cabins in the woods, birds, Brooks Brothers, Donna's, Fish at 30 Lake, Parivar, Field Goods, being open minded, and the last eight years.

Suzanne dug deep into the history of 197 River Street in Troy (which today houses the River Street Beat Shop).
Carl recalled the complicated, sometimes unpleasant history of Albany's riverfront.
Paula looked into the story of a noted marker in the Albany Rural Cemetery and "one of the choicest spirits of our city."
Amy shared the memories prompted by a recording of her mother's music.
Jen walked a snowy loop at the Huyck Preserve.
Jacked scoped out the new cabins at Moreau Lake State Park.
The Bee Balm Gal on the many different types of birds she spotted in her backyard during a January afternoon.
Silvia was impressed by the customer service at the Brooks Brothers outlet in Lee.
Melinda checked out the new Donna's Italian Restaurant in Troy.
Ashley enjoyed the striped bass (instead of halibut) at Fish at 30 Lake.
Zena on the "paradise that is Parivar."
Dominic returned with more snippets about the restaurant industry.
Katie shared her fandom of Field Goods.
Daniel on hummus at the farmers' market -- and keeping an open mind.
And Chuck took a moment to appreciate the presidency of the last eight years.