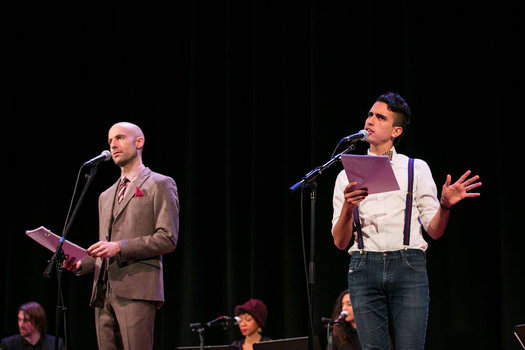 The touring live show of the popular podcast Welcome to Night Vale is set to return to The Egg April 10. Tickets go on sale this Friday, January 20 -- they're $30.
The date at The Egg is part of the tour for a new Nightvale live show -- "All Hail" -- that includes narrator Cecil Badlwin and guests, music by Disparition, and Erin McKeown as the weather.
From the podcast's blurbage:
WELCOME TO NIGHT VALE is a twice-monthly podcast in the style of community updates for the small desert town of Night Vale, featuring local weather, news, announcements from the Sheriff's Secret Police, mysterious lights in the night sky, dark hooded figures with unknowable powers, and cultural events.
Turn on your radio and hide.
The creators of the show were -- Joseph Fink and Jeffrey Cranor -- were recently on the podcast Bad with Money With Gaby Dunn and talked about how they started Night Vale and how they've funded it.
photo via Welcome to Night Vale FB