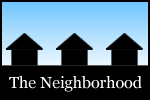 Among the topics in this most recent spin around the Capital Region's online neighborhood: working to build the ESP, Albany's first dollar store, the Albany Basin, MLK, the Women's March, politics and consumer choices, winter walks, save-the-date cards, Donna's, Lo Porto's, Brava, and proud pizza.

98 Acres talked with a carpenter who worked on the Empire State Plaza and his wife about how the massive construction project affected their family's life.
The Friends of Albany History noted Albany's first dollar store -- from back when a dollar worth a lot more.
Carl continued to chronicle how Albany's riverfront evolved -- this time how the Albany Basin got filled in.
Stephanie shared some photos from the Martin Luther King Jr. memorial in Albany's Lincoln Park.
The Bee Balm Gal is headed to the Women's March in DC. And Katie's family is going to the march in New York City.
The recent Donald Trump/LL Bean episode (if that's the word) got Chuck thinking about politics and the choices we make as consumers.
Jackie detailed some of her recent winter nature finds.
Jona walked through how she and her fiance created their save-the-date cards.
Steve N. stopped in at Donna's looking for a new take on Italian-American food.
Daniel had lunch at Lo Porto's in Troy and wondered why it wasn't busier given the value.
Silvia recapped what sounds like a very nice meal at Brava in Lenox.
And Jon put the backyard pizza oven he's been building through its first run of pizzas.