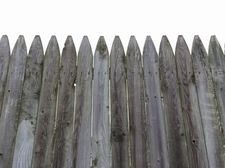 Erica emails:
I'm writing to ask for any recommendations for fencing companies. I know there are a number of options in the Albany area but I'd like to get a recommendation from someone who's had good experience with a company. The AOA community has been great with other topics so I thought I'd give this a shot too. Thanks!
As Erica mentions, there do seem to be at least of handful of companies out there that install fencing. So if you have suggestions, great.
To extend Erica's a question a little bit... We're also curious if there are companies that specialize in various types of fencing, whether it's wood or metal. Or if there are companies that tend do a lot of work on styles of fencing that go beyond the typical stockade style or chain link.
So, got a suggestion for Erica? Please share! And as with any question like this, a sentence or two about why you're recommending a company can be a big help.
Hi there. Comments have been closed for this item. Still have something to say? Contact us.