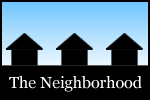 Among the topics in this most recent spin around the Capital Region's online neighborhood: marching in DC, marching in NYC, marching in Albany, deciding to do better, skipping the pills, turning to stone, the Paradise Show Boat, an unfortunate end, Iron Roost, drinking, and thin ice..

Amy shared a firsthand account of being part of he Women's March in DC -- the atmosphere, the physicality, how it felt.
Katie was in NYC for the march there and shared what it was like to be part of the huge crowd.
Silvia on the pride she felt during the march in Albany.
The Bee Galm Gal on how the election prompted her "to do better, to be better, to fill my head with better stuff."
Chuck got surgery on his foot -- and talked about his decision to skip the opioid pain pills.
Carl recalled the story of a woman exhumed in Albany -- she had turned to stone.
FoAH resurfaced a post by the Albany Muskrat about the Paradise Show Boat, a floating night club that hosted acts such as Cab Calloway.
Paula examined the story of a Brooklyn man who found an unfortunate end in Albany during the 1860s.
Melinda stopped into the Iron Roost for -- what else -- waffles.
That time Daniel got a little drunk and wandered along Lark Street before finding a cab.
And Jackie encountered a kayaker on thin ice.