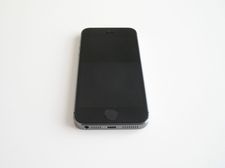 It's easy overlook how amazing the cameras on mobile phones have become because they're so commonplace now. But the number of people who now have easy access to a high-quality camera would have been almost unimaginable a few decades ago.
The Arts Center of the Capital Region has a class coming up February 4 about making the most of these cameras. Blurbage for "iPhoneography":
We have them with us constantly; our phones are an extension of ourselves. In this workshop we will discover all the functions and features of our iPhone and iPad cameras. We will learn fun shooting techniques, and some stellar apps for editing. Students will need to bring their own iPhones and iPads.
The instructor for the class is professional photographer Katherine Wright.
It's Saturday, February 4 from 10 am to 4 pm at the Arts Center in downtown Troy. The class fee is $119.
Other photo classes
The Arts Center has a bunch of photography classes lined up over the next few months, including classes about food photography, pet photography, and using DSLR cameras.