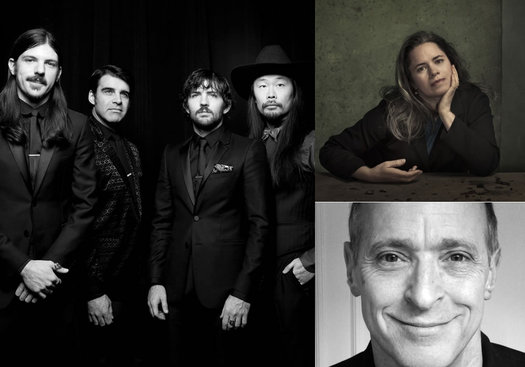 Summer is out there. And here's a sign: Tickets for the 2017 season at Tanglewood go sale this Sunday, January 29.
Among the dates from the upcoming schedule that caught our eye...

Quoted blurbage via Tanglewood website. There will probably be dates announced later this year.
June 18: Jaws in Concert
"Join Keith Lockhart and the Boston Pops as they perform the entire score in sync with one of the greatest motion pictures of all time."
July 2: Natalie Merchant
"Singer-songwriter Natalie Merchant makes her Tanglewood debut ... bringing her distinctive voice and style to the Koussevitzky Music Shed."
July 8: Sondheim on Sondheim
"This retrospective of the life and work of America's finest contemporary musical theater creator is told through his own words via film, live performers, and his amazing music."
August 1: Tanglewood on Parade
Featuring pieces such as Copland's "Fanfare for the Common Man" and artists such as star soprano Dawn Upshaw.
August 6: Christoph von Dohnányi conducts Mozart and Schumann featuring cellist Yo-Yo Ma
August 13: Lahav Shani conducts Mozart and Schubert featuring violinist Joshua Bell
August 19: John Williams Film Night
"The program will feature classic cinema scores by Erich Korngold, Bernard Herrmann, and Alex North, as well as music by Mr. Williams himself, including selections from the Harry Potter series, E.T., and Far and Away. Also on the program will be music from Mr. Williams' score to Steven Spielberg's Lincoln, with a special guest trumpet soloist."
August 20: David Sedaris
Celebrating the release of his book Theft By Finding.
August 25: E.T. the Extra-Terrestrial in Concert
"Relive the magic on the silver screen of Steven Spielberg's great family adventure, E.T. The Extra-Terrestrial, a best picture nominee and one of the most popular films of all time. Thrill to John Williams' Academy Award-winning score performed live by the Boston Pops."
September 1: The Avett Brothers
"American folk-rock band The Avett Brothers-named for brothers Scott and Seth Avett-make their Tanglewood debut."
photos: Avett Brothers - Crackerfarm | Natalie Merchant via Nonesuch | David Sedaris - Hugh Hamrick