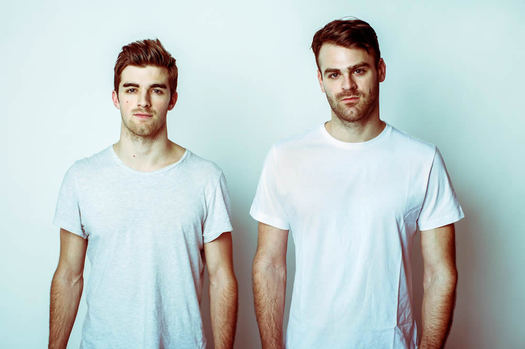 The DJ/producer duo The Chainsmokers are set to play the TU Center April 21. Tickets go on sale this Friday, February 3 -- they're $60.50 and up.*
The duo has had some hugely popular songs over the past year or so. Among those hits is "Closer," which hit #1 on charts around the world and the video for which has racked more than 1 billion views on Youtube.
That sort of success has spun out articles such as "Chainsmokers: How Hard-Partying EDM Dudes Conquered the Mainstream" and "Why Is the Chainsmokers' "Closer" the Biggest Song in the Country?"
Also on the bill for the TU Center show: Kiiara, K?D featuring Emily Warren.
* That's one of the higher starting-at tickets prices around here that we can remember. Just looking up some other shows for comparison: The upcoming, multiple-sold-out Garth Brooks shows at the TU Center were $65.73. And the Bruce Springsteen show a the TU Center last year was $58 and up.
photo via The Chainsmokers Facebook