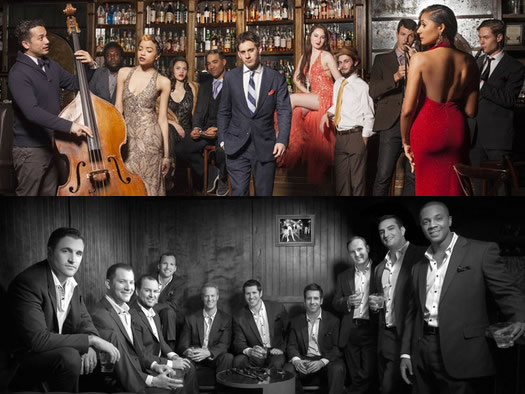 Two headliners for a July 19 show at SPAC: Postmodern Jukebox and Straight No Chaser. Tickets go on sale this Saturday, February 18 -- they're $29.50 and up.
Postmodern Jukebox performs Jazz/ragtime/swing covers of pop music. A few examples: a ragtime version of "Call Me Maybe" and and 1920s jazz take on Iggy Azalea's "Fancy." The various covers have racked up millions of YouTube plays.
Straight No Chaser is an a cappella group that performs covers of pop songs and other well-known tunes. Examples: Radiohead's "Creep" and this cheeky medley of movie music.
The SPAC date is a pavilion-only show.
Live Nation advertises on AOA.