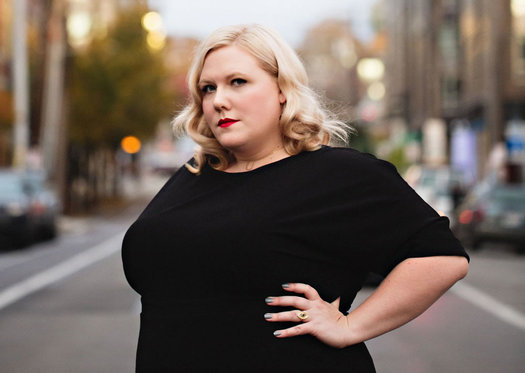 Author Lindy West will be at Northshire Saratoga April 6 to talk about her memoir. Tickets are $5 and available online. (The ticket also gets you $5 off the book.)
It's an "Off the Shelf" event -- West will be talking with WAMC's Joe Donahue for a segment that will later air on the radio.
West is a columnist for the Guardian, and a contributor to This American Life among other media outlets. She recently got a lot of attention for a column in which she explained why she deactivated her Twitter account, criticizing the platform for allowing abuse to flourish there.
Here's blurbage about West's memoir, Shrill, which is out in paperback this week:
Coming of age in a culture that demands women be as small, quiet, and compliant as possible--like a porcelain dove that will also have sex with you--writer and humorist Lindy West quickly discovered that she was anything but. ...
With inimitable good humor, vulnerability, and boundless charm, Lindy boldly shares how to survive in a world where not all stories are created equal and not all bodies are treated with equal respect, and how to weather hatred, loneliness, harassment, and loss, and walk away laughing. Shrill provocatively dissects what it means to become self-aware the hard way, to go from wanting to be silent and invisible to earning a living defending the silenced in all caps.
The event at Northshire's store on Broadway in downtown Saratoga Springs starts at 7 pm on April 6.
photo: Jenny Jimenez