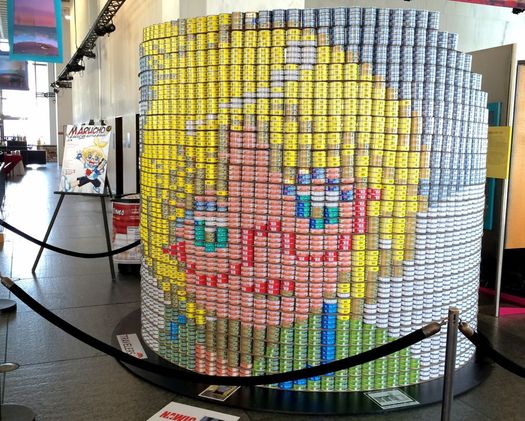 The annual CANstruction display has returned to the State Museum. CANstruction?
CANstruction is an annual exhibit and design competition that connects talented architects, engineers, contractors, and students to imagine and create colossal structures built completely out of canned food items. The structures are on display on the fourth floor of the New York State Museum for two weeks, raising awareness of food insecurity in our region while highlighting the local talent of design firms. At the close of the exhibit, every can is donated to the Food Pantries for the Capital District to help feed families in the Capital Region.
It's always fun to check out what the teams have built. This year's theme is "Go Team," so they structures have sports and games themes. They'll be on display on the museum's terrace through March 22.
Visitors can vote on their favorites by dropping canned goods into bins by each structure. The donations benefit the Food Pantries.
Here are a bunch of pics from this year's display.
Look up
Photos are in large format at the top -- click or scroll all the way up.