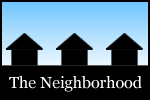 Among the topics in this most recent spin around the Capital Region's online neighborhood: whatever winter this is, Great Adirondack Camp Santanoni, the first telephones, a distinguished visitor from France, a singing group, chicken teriyaki, Manchester, high-end restaurants, Ocean Palace, the Duanesburg Diner, the Tour de Burger, birthday restaurant thoughts, advice, and fixed costs.

Jackie pretty much summed it: "What the heck kind of winter is THIS?"
Jen recapped a snowshoe trip to the Great Adirondack Camp Santanoni in Newcomb.
The Friends of Albany History recalled the first telephones in Albany.
Carl chronicled the time a central figure in the history of France visited Albany.
Christopher shared a photo of the Harmonia Gesangverein.
Rob got some of the secrets of the Quintessence chicken teriyaki.
Ashely detailed some food adventures in Manchester, Vermont.
Melinda had dinner at Chez Nous and reflected on high-end restaurants.
Silvia had a party for her restaurant staff at Ocean Palace.
The Traveling Brunchers hit up the Duanesburg Diner.
Daniel is taking nominations for the Tour de Burger.
Steve N. declared Five Guys the best burger chain.
Otis had a revelation about burgers.
After another round as the sole member of the Birthday Dinner Restaurant Selection Committee, Jon had some thoughts on restaurants in this area.
Dominic on offering advice, and other topics.
And Chris detailed fixed costs.
Hi there. Comments have been closed for this item. Still have something to say? Contact us.