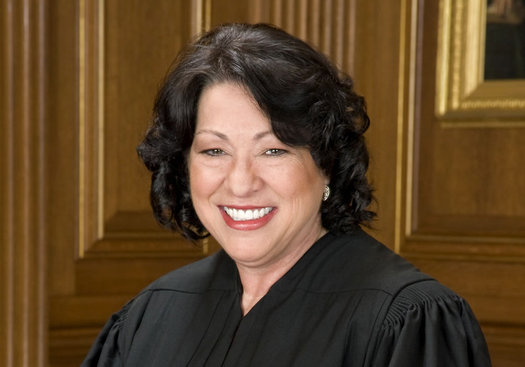 Back in December UAlbany announced that Supreme Court justice Sonia Sotomayor would be speaking at SEFCU Arena April 4, and that it was tentatively planning for the event would be open to the public. Details were to be announced.
And now they're announced: Tickets for the general public will be released just after midnight this Friday, March 17 (so, overnight Thursday to Friday) -- that link includes details of how to claim a ticket via the online system. There only be one ticket released per registrant/email address. The tickets are free.
You can register now with the system if you'd like to save time when claiming a ticket on Friday.
SEFCU Arena seats about 4,000 people for an event like this. But it's not every day that a sitting Supreme Court justice stops in town to talk, so there's a good chance the event will be packed.
photo: Steve Petteway via Wikipedia