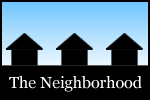 Among the topics in this most recent spin around the Capital Region's online neighborhood: the great leveler of humanity, a bridge in the blizzard, the "out of your freakin' mind" look, the Blizzard of 1888, ancestors, different media, a fire tower, Sleeping Beauty, a cold half marathon, a new store, some old favorites, a disappointing meal, the Colonie Diner, hiring, and Transparent Pie.

Amy reflected on snow storms as the "the great leveler of humanity" and how they bring people together.
Chuck captured the Black Bridge in the blizzard.
Jon got a "You are out of your freakin' mind" look for grilling during the blizzard.
The Friends of Albany History recalled the Blizzard of 1888.
Christopher detailed the story of ancestors who started in Germany and ended up in Arbor Hill.
Rob on local media: "It's certainly getting different, but not better."
Jona made a cold trek to a fire tower in the Catskills.
Jen recapped a solo hike at Sleeping Beauty.
Silvia ran a very cold half-marathon in Sullivan County.
Zena checked out the new At Home store at Crossgates Commons (and then made pie).
Ashley shared some of her cold-weather Saratoga food favorites.
Daniel had what sounds like a disappointing meal at a new spot in Albany.
The Traveling Brunchers stopped at the Colonie Diner.
Dominic shared thoughts on hiring in the restaurant industry.
And Mr. Dave continued his "Church Cookbooks of New York" series with "Transparent Pie."