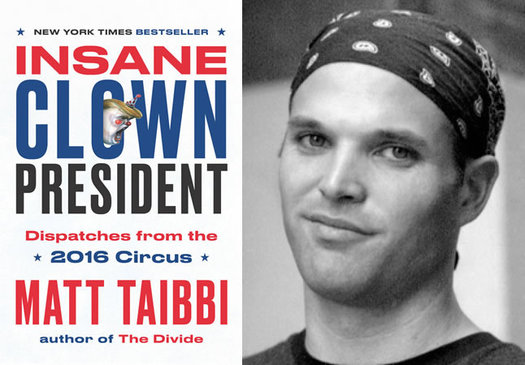 The upcoming spring season for the Sanctuary for Independent Media in Troy is out. As in seasons past, it includes music, talks, films, and community events.
Here's a quick-scan look...
April 2: Salif Keita
"A once-in-a-lifetime opportunity to hear the Golden Voice of Africa in a small listening room--one of the world's most extraordinary singers, Afropop pioneer, and a direct descendent of Sundiata Keita, the Mandinka warrior king who founded the Malian empire in the 13th century. A benefit for the Salif Keita Global Foundation program on albinism." 7 pm -- $40
April 8: Meklit
"Meklit's music is imbued with poetry and multiplicity, from hybridized sounds of Tizita (haunting and nostalgic music) drawing from her Ethiopian heritage, to jazz, folk songs, hip-hop and art rock. She aptly describes her music as emanating from 'in-between-spaces.'" 7 pm -- $15
April 17: National Bird w/ filmmaker Sonia Kenneback and panel discussion with members of the Upstate Coalition to Ground the Drones and End the Wars
"This film follows whistleblowers who, despite possible consequences, are determined to break the silence around one of the most controversial issues of our time: the secret U.S. drone war. This Indie Lens Pop-Up event is co-sponsored by WMHT Public Media and iEAR Presents!" 7 pm -- free
Also that day: Be The Media! "Source Protection Workshop" w/ Sonia Kennebeck, gallery opening and community meal.
April 21: The Nile Project
"Capturing cross-cultural musical collaborations among artists sharing diverse relationships to world's longest river, kindred harps and resonant lyres from the Nile's sources in East Africa and Ethiopia to its deltas in Sudan and Egypt have reunited to learn new musical modes while buzzing timbres and ingenious polyrhythms support vocals in six languages." 7 pm -- $15
April 29: Economic Update w/ radio host Richard Wolff
"A hopeful vision of how to achieve the transition to economic democracy, aimed directly at the many people who will no longer tolerate the current system's suffocating inequality and political corruption--those looking for a concrete program of action. "Economic Update" is heard Wednesdays at 4 PM on WOOC 105.3 FM and online at mediasanctuary.org" 7 pm --
Also that day: Unleashing the Power of High School Environmental Advocates, Dinner with The Yes Men ($50 fundraiser for creative resistance at The Sanctuary for Independent Media)
May 10: The Prison in Twelve Landscapes w/ filmmaker Brett Story
"More people are imprisoned in the United States at this moment than in any other time or place in history, yet the prison itself has never felt further away or more out of sight. This film unfolds as a cinematic journey through a series of landscapes across the U.S. where prisons do work and affect lives. Co-sponsored by iEAR Presents!." 7 pm
Also that day: Be The Media! "Media & Activism Workshop" w/ filmmaker Brett Story
May 12: Insane Clown President w/ journalist Matt Taibbi
"Dispatches from the 2016 election providing an eerily prescient take on our democracy's uncertain future by Matt Taibbi, contributing editor and columnist for Rolling Stone." 7 pm
May 13: TBR Bike Fest
"Join Troy Bike Rescue for their 7th annual BikeFest fundraising celebration! This volunteer-run community bike project has been recycling and redistributing bikes for 15 years now. Bike Fest is a fantastic party, and a great way to help TBR continue its mission of Pedal Power to the People!" 5 pm -- $20 (sliding scale)
May 20: Michael Bisio Accortet
"Chronicling 30+ years of acclaimed Troy-native bassist Michael Bisio's life as a composer in song form and otherwise, balancing freedom and swing in a euphorically compelling quartet with Art Bailey on accordion, Kirk Knuffke on cornet, and Michael Wimberly on drums." 7 pm -- $15
May 24: Rahim AlHaj Trio "Letters From Iraq"
"Iraqi-American virtuoso oud musician and composer Rahim AlHaj, a National Endowment for the Arts National Heritage Fellowship awardee and two-time Grammy Award nominee, performs around the world speaking out against oppression in his ongoing mission to 'give voice to the voiceless.'" 7 pm -- $15
June 3: Freedom Festival w/ Taina Asili y la Bande Rebelde
"Free music, free food, free arts activities and lots more to celebrate and motivate the spirit of creative resistance outdoors at Freedom Square--featuring the local band that rocked the stage at the Women's March on Washington! Rain location is next door at The Sanctuary for Independent Media." 3 pm -- free
Taibbi photo: Robin Holland
Say Something!
We'd really like you to take part in the conversation here at All Over Albany. But we do have a few rules here. Don't worry, they're easy. The first: be kind. The second: treat everyone else with the same respect you'd like to see in return. Cool? Great, post away. Comments are moderated so it might take a little while for your comment to show up. Thanks for being patient.