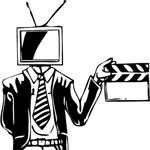 The ninth season of WMHT's TVFilm series is coming up later this year, the media is org is still accepting short films submissions. Blurbage:
Hosted and produced by Brandon Bethmann, TvFILM engages dialogue with winning filmmakers to discuss the inspiration, ideas and concepts behind their work. In addition, TvFILM profiles the people, places and events that are shaping WMHT's growing independent film and media community.
The deadline to submit a film is March 31. That link above has info about how to do so.
You can watch previous episodes from the series online.
YouthFX
As mentioned previously, the award-winning YouthFX program has the premiere for its new crop of films set for March 30 at The Spectrum. Tickets are $10 / $8 for students. These screenings usually sell out, see keep an eye out for advance tickets going on sale soon.