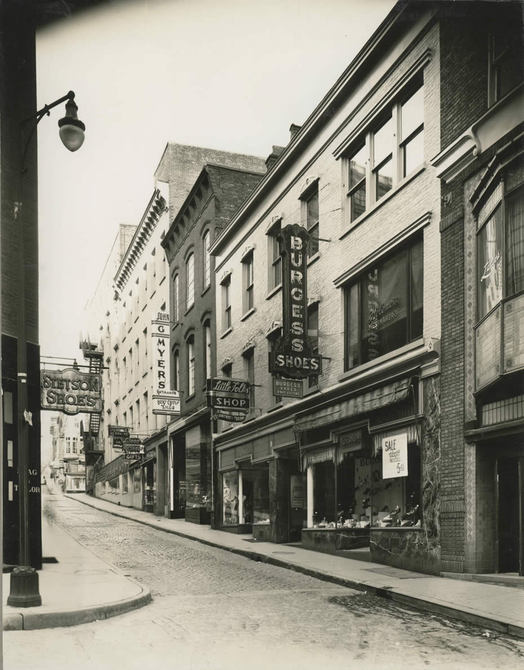 We stumbled across this old, undated photo of Maiden Lane in downtown Albany in the Albany Public Library History Collection this week. And we were struck by a few things:
+ Love those old retail shop signs. (Apparently it was the place to score some shoes.)
+ Those signs are gone, but the streetscape -- the buildings date to the late 19th century/early 20th century -- is more or less the same as today.
The biggest difference you might notice is in the background -- mainly that the street keeps on going to the west. Maiden Lane is one of the city's oldest streets and for centuries it stretched from the waterfront up the the hill to Eagle Street. (See this 1891 map.) That changed in the early 1970s with the construction of the Ten Eyck Plaza Project. (It was also around that time that Pine Street was extended to Broadway.)
If you head over to the APL's collection on the New York Heritage site, you can zoom reallyclose into the photo to catch a glimpse of the segment of the Maiden Lane that no longer exists, along with the old shops.
Hi there. Comments have been closed for this item. Still have something to say? Contact us.