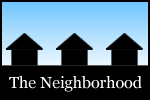 Among the topics in this most recent spin around the Capital Region's online neighborhood: an unsettling event, uncovering stories, Celtic crosses, Fritz Von Vonderblenkenstoffen, cross country skiing in the city, a snowy stroll, an icy hike, Cooperstown, photo awards, art awards, the South Troy Diner, Old Chatham, too too too, Stewart's famous, drinking cookies, a secret ingredient, and reflecting on 10 years.

Carl walked through the story of "one of the most mysterious and unsettling events in Albany history, a mix of fear, fire and racial scapegoating."
The Schuyler Mansion blog detailed some of the history of the women enslaved by the Schuyler family and the complications involved with uncovering their stories.
Paul pulled together photos of the Celtic crosses in the Albany Rural Cemetery.
Christopher shared a short history of the man who performed the character "Fritz Von Vonderblenkenstoffen" in Albany.
Silvia cross country skied along Delaware Ave.
Jackie took a snowy stroll around Saratoga Springs.
Jen took an icy hike in the Catskills.
Crystal changed plans in Cooperstown.
Chuck had some award-winning work at the Capital District Photo Regional.
Katie toured the local school art circuit.
The Traveling Brunchers stopped in at the South Troy Diner.
Melinda visited the Old Chatham Country Store and Cafe.
Dominic on too much, too few, too many, too bad.
Jon is Stewart's famous.
Daniel drank some cookies.
Rob revealed his secret ingredient.
And Steve reflected on 10 years of Table Hopping.