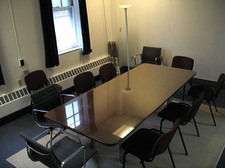 K emails:
Could anyone offer advice at finding mental health support groups? Or where various AA groups meet?
We're hoping that maybe there are some local orgs that serve as central hubs for this sort of information.
Have a suggestion for K? Please share. And a sentence or two explaining your suggestion can be a big help.
Hi there. Comments have been closed for this item. Still have something to say? Contact us.