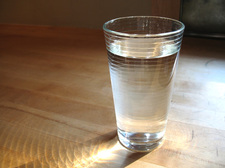 Emily emails:
You've been very helpful in the past to others so I'm hoping you help me out. I'm wondering if you could ask readers for sober activities around the capital region. I recently stopped drinking and it wasn't until then that realized just how much recreation/socialization revolves around alcohol. I'm very open minded and willing to try anything, but I'm looking for something a little more outside the box than hiking Thacher Park. I appreciate the help. I'm sober, not dead!
Sometimes it does feel a bit like "just add booze" is the recipe for many events.
So, it sounds like Emily's willing to try some new things. Got a suggestion? Great, please share!

Hi there. Comments have been closed for this item. Still have something to say? Contact us.