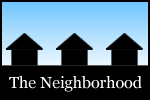 Among the topics in this most recent spin around the Capital Region's online neighborhood: the rail trail, knowing when to walk away, Sonia Sotomayor, snow trillium, running alongside, replica ships and ample bunting, old Albany newspapers, Route 50 Diner, Campagna, charmed at the tavern, ticketed dinners, pizza, and a stinky winner.

Rob reviewed some of the criticism of the Albany County Rail Trail.
Silvia on the decision to sell her restaurant and knowing when to walk away.
Anna reflected on what she took from the public event with Sonia Sotomayor at UAlbany.
The warm spring weather had Jackie in search of blooming snow trillium -- and she ended up taking some time to help a turtle.
Chuck made his own View-Master discs with photos from local spots.
Randal's dog got a new way to exercise.
The Friends of Albany History recalled the replica ships and ample bunting of the Albany Hudson-Fulton Celebration of 1909.
Carl on old Albany newspapers, politics, and the fastest typesetter in the East.
The Traveling Brunchers stopped in at the Route 50 Diner and were impressed.
Melinda tried out Campagna in Malta.
Zena was charmed at Scarborough's in Latham.
Daniel talked with Josh Coletto ahead of the chef's ticketed family dinner at Peck's Arcade.
OCtG offered thoughts on the pizza at Bacchus.
And Steve is smitten with a stinky winner.

Hi there. Comments have been closed for this item. Still have something to say? Contact us.