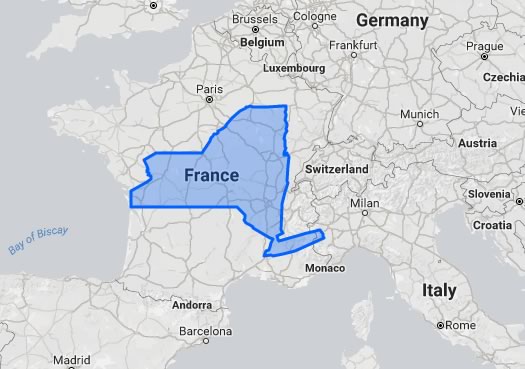 A little goofy, but what good is the internet if you can't superimpose the borders of states and countries onto other states and countries to get a sense of their relative sizes during an afternoon lull.
A site called The True Size allows just that. So, of course, we selected New York State and moved it around the world. See the screengrab above.
By the way, one of the interesting things about that site is the way it highlights how map projections affect the size of countries. As you move New York State north and south around the world, its outline grows, shrinks, and warps.
[via @yayitsrob]
Hi there. Comments have been closed for this item. Still have something to say? Contact us.