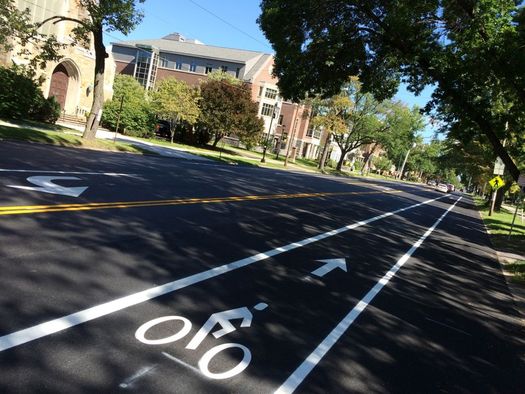 The annual Capital Region Bike to Work Challenge returns May 19, which aims to promote cycling a mode of commuting. And, as the name implies, it's also a competition, organized by the Capital District Transportation Committee (CDTC) and Bikeatoga:
In each county, the winning team for each of four categories will win a trophy, relinquished by last year's winners and originally contributed by Bikeatoga, Albany Bicycle Coalition, and Troy Bike Rescue, and made out of used bicycle parts. The four categories are
+ Organization with the largest number of riders,
+ Small organization with the highest percent participation (20 or fewer employees),
+ Large organization with the highest percent participation (over 20 employees), and
+ Person who rode the farthest.
The Municipal Challenge is on again this year, for the highest percent participation for any municipality in the region in which the mayor or supervisor rides to work.
As we've mentioned before, biking -- like walking or taking the bus -- to work might seem to be impractical or a big hassle if you don't do it often. But once you start it quickly becomes normal and something you might even look forward to.
Also: It might help you live longer. [BBC]