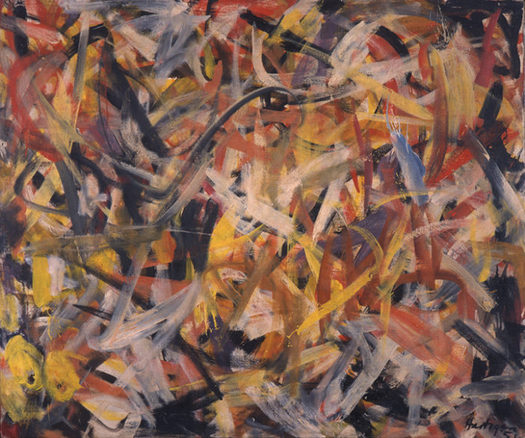 The Hyde Collection opens its new Feibes & Schmitt Gallery Saturday with an exhibition of modern art works donated by the gallery's namesakes. It's also the museum's annual Community Opening Day, which includes free admission. Blurbage:
The Feibes & Schmitt Gallery is the result of a donation made last year from Werner Feibes and his late partner, James Schmitt, who gave the Museum their Modern and Contemporary art collection valued at more than $10 million, and a $1 million leadership donation to build the 1,500-square-foot exhibition space. The collection establishes the Museum as a regional hub for Modern and Contemporary art, and greatly increases its educational and programming opportunities. ...
The celebration June 10 also marks the opening of the Feibes & Schmitt Gallery's inaugural exhibition, To Distribute and Multiply: The Feibes & Schmitt Gift, which includes more than forty works from the collection, representing some of the twentieth century's most influential artists, such as Jean (Hans) Arp, Josef Albers, Ilya Bolotowsky, Keith Haring, Grace Hartigan, Ellsworth Kelly, Sol LeWitt, Man Ray, Louise Nevelson, Pablo Picasso, George Rickey, Bridget Riley, and Andy Warhol, among others.
Feibes and Schmitt had an architecture practice in Schenectady for many years, and they were prominent figures in the effort to preserve the Stockade neighborhood. After many decades together, they married in 2013. Schmitt passed away two months later at age 87. As Werner Feibes told the Times Union in 2015 when discussing the gift to the museum: "You can't own art. It's meant to be seen and enjoyed by people." [TU x2]
The new gallery opens to the public at noon Saturday, and there will be Community Opening Day events from 1-7 pm.
As you know, They Hyde Collection is in Glens Falls. Here are a few ideas for rolling a trip there into a day trip.