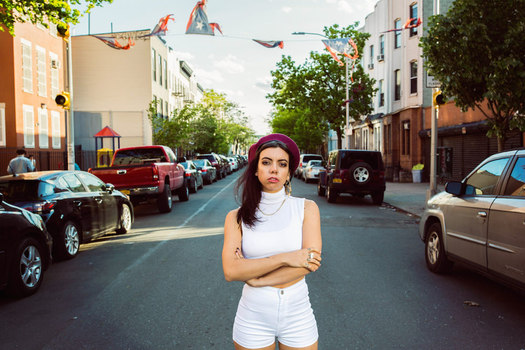 The folk/rock/blues act Hurray for the Riff Raff is set to play a show at The Egg September 15. Tickets go on sale this Friday, June 30 -- they're $29.50.
Hurray for the Riff Raff is centered around Bronx native Alynda Lee Segarra. From an All Things Considered profile earlier this year:
So at 17, she left, literally thumbing rides and hopping trains across the country. She made New Orleans her home and eventually started the band Hurray for the Riff Raff. Their music sounds like those long road trips Segarra made in the West: A mixture of rock, folk and blues. But their new album is something different, because Segarra finally got to point where she was ready to grapple with the part of her identity that she'd pushed away when she was younger. She's a Puerto Rican woman, from a New York neighborhood, and that history is now part of her music. The new album is called The Navigator.
The album was released this spring and it's gotten strong reviews.
The opener for the show at The Egg is Xenia Rubinos.
photo: Sarrah Danziger