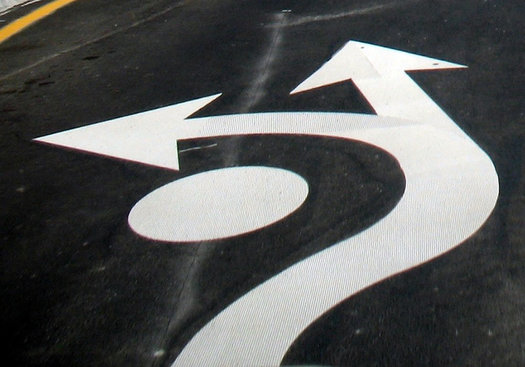 Drawing's closed! Winner's been emailed!
Congrats to Marshall, who won the Albany package of prizes because his randomly-selected comment was #94 -- an even number. If the randomly selected comment had been odd number, the winner would have gotten the Troy package.
It's Other Timelines week, so we thought it'd be fun to have a drawing -- with a little bit of a twist.
There will be one winner of this drawing, but two baskets of prizes:
Albany basket: $50 gift card for New World Bistro Bar, two tickets for a movie at The Spectrum with popcorn, a gift card for ice cream at Emack & Bolio's.
Troy basket: $50 gift card for Peck's Arcade, $50 in drink tickets for The Hill at Muza, a gift card for ice cream at the Dutch Udder.
Which basket will the winner get? The fickle hand of fate of will decide!*
To enter the drawing, please answer this question in the comments:
What's a local "what if" question that you'd love to know the answer to?
It could be something about a big event that did or did not happen, it could something in your neighborhood, or it could be something about a choice you made in your personal life. We'll draw one winner at random, and then fate will pick the prize.
As you know, New World Bistro Bar, The Spectrum, and Emack & Bolio's are all along Delaware Ave in Albany.
And, as you also know, Peck's Arcade is in downtown Troy, the Dutch Udder Craft Ice Cream recently opened on River Street in downtown Troy, and The Hill at Muza is a bar and beer garden just up the hill on Congress Street.
* The fickle hand of fate does have a method. Its choice will be determined by a detail related to your comment. Which detail? As is so often the case in life, you won't know until after the fact! (We'll reveal when we post the winner.)
Important: All comments must be submitted by noon on Friday, August 4, 2017 to be entered in the drawing. You must answer the question to be part of the drawing. (Normal commenting guidelines apply.) One entry per person, please. You must enter a valid email address (that you check regularly) with your comment. The winner will be notified via email by 5 pm on Friday and must respond by 5 pm on the following Monday.
Hi there. Comments have been closed for this item. Still have something to say? Contact us.