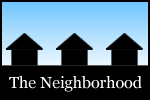 Among the topics in this most recent spin around the Capital Region's online neighborhood: Five Rivers return, Elizabeth Schuyler Hamilton, a time capsule, Bertha Cleveland, magnificent mounds of weeds, small cities, pre-paid passes, a blue ribbon, the Clove Run, the ice cream tour, Daley's on Yates, the Dino, prudishness at the buffet, playing music, and a dolphin.


Albaniana was back in town! With stops at Five Rivers, the Kirsten Gillibrand town hall, the mastodon in the Cohoes library.
The Friends of Albany History marked the 260th birthday of Elizabeth Schuyler Hamilton.
Paula shared the mystery of the missing statute of Bertha Cleveland.
Carl noted the time capsule in a cornerstone at Schenectady City Hall.
Jackie picked through some "Magnificent Mounds of Marvelous Weeds."
Sandy thought about urbanism and transit and revitalization in small cities, many of them upstate.
Rob was irked when The Spectrum didn't honor his old-school Spectrum pre-paid movie pass.
Chuck won a blue ribbon at the Altamont Fair.
Silvia ran the Castleton-Schodack Kiwanis Clove Run.
Daniel laid out the course for the Tour de Hard Ice Cream 2.
Ashley got a preview of Daley's On Yates.
Melinda sought out an "alright" egg sandwich.
Jerry made a temporary return with a trip to the Dinosaur.
A trip to Pennsylvania prompted Otis to reflect on buffets and prudishness.
Amy shared more of her amateur musical memoir.
And here are photos of Jon with a dolphin, because we could probably all use something nice right now.
Hi there. Comments have been closed for this item. Still have something to say? Contact us.