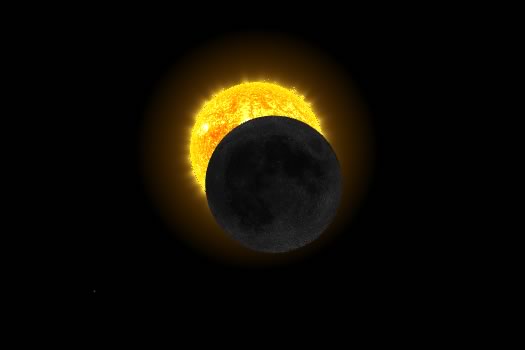 Updated
As you've no doubt heard, the moon is going to get between the Earth and the sun Monday, casting its shadow across this part of the world. And though the Capital Region isn't in (movie trailer voice) THE PATH OF TOTALITY, we will see a partial eclipse between 1:22 pm and 3:56 pm (maximum eclipse at 2:42 pm).
If it's not cloudy, you'll be able to see what's happening -- while wearing proper eye protection -- from anywhere with a clear view of the sky. But it might be more fun to see it with other people, some of whom can explain exactly what's happening. (Luna's throwing shade. That's what's happening.)
So here are a few of those places to catch the eclipse in the Capital Region...
Dudley Observatory - Schenectady
The Dudley Observatory at miSci in Schenectady is a designated official NASA viewing site. "Join us at the Dudley Observatory for safe solar viewing on eclipse day! Telescopes with special solar filters will be set up outdoors, and we'll have a live stream of the total eclipse indoors as well."
The observatory will also be selling viewing glasses for $2 while supplies last.
Siena College - Loudonville
Siena's Department of Physics and Astronomy is hosting a viewing event on the Loudonville campus. Astrophysicist George Hassel will be leading the event. Head to the parking lot by the baseball field (lot F) and look for the setup near the first base line.
The college will be giving out free viewing glasses while supplies last.
Update: Siena will not be giving out glasses because of an issue with their vendor.
RPI - Troy
The Hirsch Observatory on the RPI campus will be open for a viewing event. "We will provide equipment for safe viewing of the eclipse and we will have several telescopes set up." Parking will be available in the parking garage on College Ave, along the North Lot (enter from Peoples Ave).
Also: "There will be a rain date of April 8th, 2024." (Astronomy joke.)
____
Yes, it's true, there will be another solar eclipse in 2024 in which THE PATH OF TOTALITY of will slice through New York State.
Hi there. Comments have been closed for this item. Still have something to say? Contact us.