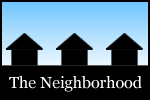 Among the topics in this most recent spin around the Capital Region's online neighborhood: the eclipse, things that shouldn't need to be said, an attention gap, a counterfeit bill, moving, a mountain bike mecca, a rare plant, the old Eagle Hotel, Schenectady libraries, ice cream, roast beef, beer, frozen yogurt, and Albany-themed art.


Chuck posted photos from his eclipse trip.
Amy: "After shuddering through the news over the last few days, I've decided that a few things need to be said that shouldn't have to be said, ever."
Rob commented on the perceived gap between media attention and public attention on the Albany mayoral race.
Jon tried to pass a counterfeit bill (unknowingly).
Chris detailed the expenses in moving across the country. (Farewell! We're sad to see you go.)
Jen traveled to a "mountain bike mecca" in Vermont.
Jackie found a rare plant thriving in abundance.
98 Acres noted a story about the former Eagle Hotel.
Carl walked through the history of libraries in Schenectady.
Daniel shared the results of the most recent tour of hard ice cream spots.
Mr. Dave stopped in at Mr. B's Best Roast Beef & Subs.
Matthew was part of a group visit to Sloop Brewing in Elizaville.
Melinda explained her appreciation for Ayelada.
And Silvia shared some of the Albany-themed art she's collected.