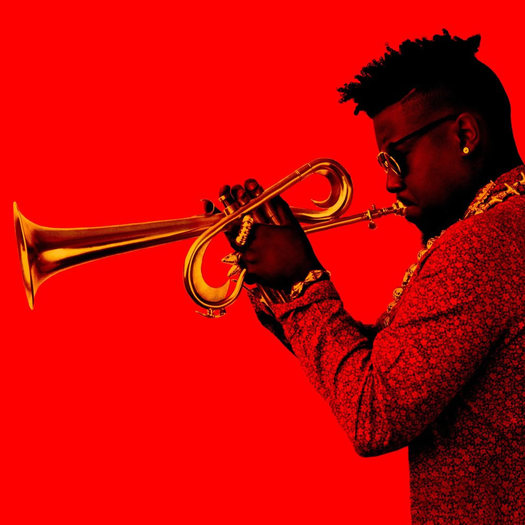 Here are a few things to keep in mind, look forward to, or keep busy with this week, from the weather (fall-ish), to Labor Day, to startups, to artists, to baseball, to wings, to music...

Weather
Here's the paraphrased
forecast
for this week:
Monday: Sun and 81.
Tuesday: Rain and mid 70s.
Wednesday: Cloudy, rain, upper 60s.
Thursday: Cloudy, rain in the morning, almost 70.
Friday: Some sun, upper 60s
Fall-ish.
Labor Day
It's Monday, as you know. The holiday sprang from the labor movement of the late 1800s to honor American workers. New York State was among the first states to recognize the holiday.
ValleyCats
Wednesday-Thursday: The last two games of the ValleyCats season are at home at The Joe versus Connecticut. Wednesday is Bark in the Park, and Thursday is college night with fireworks following. Wednesday and Thursday 6:30 pm -- $6 and up
Startup Tech Valley
Wednesday: The Startup Tech Valley series returns to Revolution Hall with presentations from four companies, among them a company building the next generation of game controllers. Wednesday 5:30 pm -- free (registration required)
Arts and sciences
Nitty Gritty
Tuesday: The Nitty Gritty Poetry Slam is back at The Low Beat. Tuesday 7 pm
Incense, Sweaters, and Ice
Wednesday: Artist Martine Syms will be at EMPAC to present a new video work, Incense, Sweaters, and Ice. "Incense, Sweaters, and Ice follows three protagonists, Mrs. Queen Esther Bernetta White, Girl, and WB ("whiteboy"). Through Hollywood film tropes as well as the visual language of social media video platforms like Vine and Instagram, Syms follows in a long cinematic history of using camera motion to create the illusion of subjectivity. Intertwining technique and narrative, the video drives at the tension between surveillance and self-promotion that pervades our many avenues of self-documentation and broadcast." Wednesday 7 pm -- $6
James Hart
Thursday: Author James Hart will be at the State Museum for a program called "Telling Your Story: The Art of Memoir" as part of the NYS Writers Institute visiting writers series. Hart will talk about his new memoir, and Marion Roach Smith will host. Thursday 7 pm, State Museum Huxley Theater -- free
The Hudson River School
Thursday: Chief curator Doug McCombs will be giving a tour of the Albany Institute's new exhibit of its Hudson River School paintings. The exhibit includes almost 90 works. (The Albany and Anti-Suffrage exhibit is also now on display.) Thursday 6 pm -- museum admission is free that evening
Film
LOCATION! LOCATION! LOCATION!
Proctors is showing two films this week as part of a series called LOCATION! LOCATION! LOCATION! that highlights films shot in upstate New York:
+ Wednesday: The Night We Met by Russell Cring and Tracey Nichole Cring, shot around Schroon Lake. Wednesday 7 pm -- $5
+ Thursday: Man Underground by Michael Borowiec and Sam Marine, shot in Greene County and other spots around the region. Thursday 7 pm -- $5
Wizard of Oz
Thursday: The Palace has an early showing of The Wizard of Oz as part of a film convention that's in town. Thursday 4 pm -- $5 / free for kids 12 and under
Capital Region Wing Fest
Thursday: The Capital Region Wing Fest will be at Revolution Hall. More than 15 restaurants will be offering samples and competing. It's a fundraiser for the Boys and Girls Club of Albany. Thursday 6 pm -- $30
Albany Riverfront Jazz Festival
Looking ahead to the weekend: The Albany Riverfront Jazz Festival returns to Jennings Landing. This year's headliner is Christian Scott aTunde Adjuah. The lineup also includes Somi, Michael Benedict and Bopitude, The Piggly Wigglies, and The Jecco Trio. Saturday 1-9 pm -- free admission
Music
Tuesday: Betty Who at The Hollow
Pop. 9 pm -- $17 ahead / $20 day of
Thursday: The Down Hill Strugglers at Caffe Lena
String band. 7 pm -- $18
Friday: Hieroglyphic Being at EMPAC
"A night of outer-orbit house music..." 7:30 pm -- $18
Friday: Hurricane Harvey relief concert at The Low Beat
A bunch of local acts raising money for the Galveston County Food Bank. 7 pm
Friday: Rik Emmett at The Upper Room
From Triumph, in an acoustic duo with Dave Dunlop. 7 pm -- $25 and up
Friday: Shun Ng & Magic Dick at Caffe Lena
"Magic Dick the legendary harmonica player for the J. Geils Band partners up with acoustic guitar sensation and singer, Shun Ng." 8 pm -- $24
Saturday: Sydney Worthley at Lucky Strike
Album release show. With: Ryan Clark, Zan Strumfeld. 7 pm -- $10
Sunday: Little Feat at The Egg
First formed as a band in 1969. 7 pm -- $49 and up
Sunday: L.O.C.H.H.DOWN #10 at The Low Beat
Hip hop showcase featuring a bunch of acts. 7 pm
Sunday: Edison at Caffe Lena
Indie folk rock. 7 pm -- $18
To do list
1. Start thinking about apples...
____
These are a just a few things for this week, not a comprehensive list. Look for out "Stuff to do this weekend" list for the upcoming weekend on Friday.
Know of something people should be looking forward to this week? Please share!
The Albany Office of Cultural Affairs and the Albany Institute advertise on AOA.