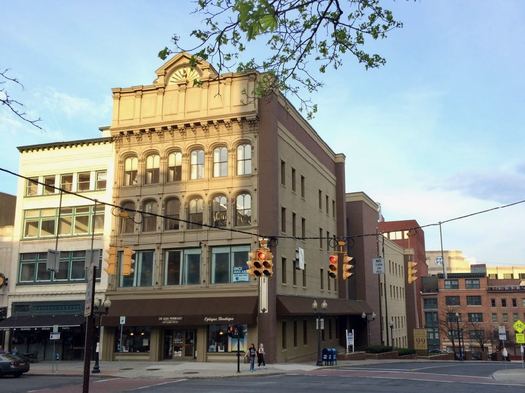 The Downtown Albany Residential Open House event returns September 28. It's pretty much what it sounds like -- a bunch of residential buildings in the neighborhood will be open for tours, which are free and open to the public.
We went on the self-guided walking tour last year and it was interesting to see how the various buildings had been adapted to residential use. One of the notable aspects of the shift toward residential downtown has been that it's put many buildings back into service after years (decades?) of being unused or underused because they don't fit the style or demand for modern office space.
Reps for the buildings are there to answer questions and hand out info. And if you're just there to gawk, as we were, everyone seems OK with that.
That link above lists some of the participating buildings with more to be announced.
The open house is Thursday, September 28 from 5-8 pm. Check-in is at the Pearl Street Pub.
The Downtown Albany BID advertises on AOA.