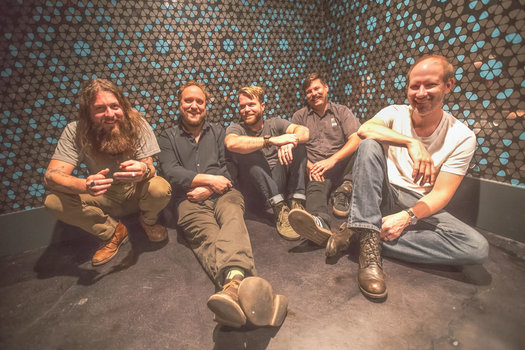 The jamgrass band Greensky Bluegrass is set to play a show at The Egg January 24. Tickets go on sale this Friday, September 29 -- they're $29.50.
From a Relix profile earlier this year, about how the jam met the grass:
As Greensky Bluegrass' original compositions mounted, the "trad-grass" tunes began to fall by the wayside a bit, opening the door for the extended improvisations that highlight the band's current live show. "Early on, when we were doing bluegrass, we realized that so much of it is so similar," Hoffman says. "We used to play these three-hour shows, and when we were playing all bluegrass songs that are three minutes long, that was lot of goddamn songs. I remember being like, 'Why don't we just play one bluegrass song for twice as long, instead of playing two songs that are exactly the same?' And that's kind of where our improvisation was born."
The opener for the show at The Egg is Billy Strings.
photo via Greensky Bluegrass website