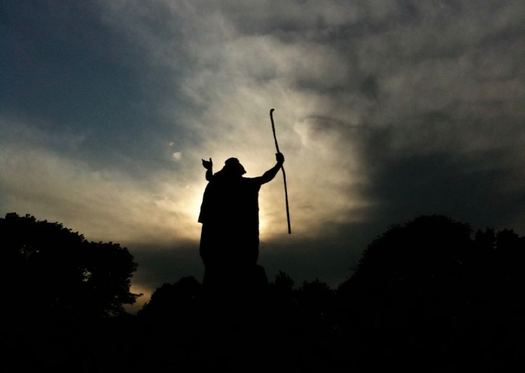 An event called the Albany Lantern Parade will be making its way through Washington Park November 5. Blurbage:
This free, family friendly event showcases community creativity, bringing neighbors together from across the Capital Region to celebrate the arts. At dusk, participants will gather at the Lake House to begin a stunning lantern lit parade around the lake.
"We're walking with lanterns to share some light as the days become shorter," said Sarah Read, the event's organizer. "This is about our Albany community coming together for a simple, free event to celebrate art, community and warmth on an evening few people look forward to - the night we have to turn back the clocks. If you come to a workshop, you'll meet new people, and the night of the walk you'll recognize these new friends - that's the community-building we're going for."
As alluded to above, there will be a series of workshops over the next month at which people can make their own lanterns to use during the event. The schedule is below.
Lantern workshops
October 6: The Albany Barn's "Art in the Park" on Swan St 4-8 pm
October 16: APL Arbor Hill Branch 4-5 pm
October 22: Hannaford Community Room (900 Central Ave, Albany) 12-2 pm
October 25: The Baby Institute, 1 Ida Yarbrough Apts. 5:30 pm
October 29: APL Washington Ave Branch 2-4 pm
October 29: Albany Art Room 3-5 pm
November 1: APL North Albany Branch 3:30-5:30 pm
November 1: APL Pine Hills Branch 3:30-5:30 pm
November 1: APL Bach Branch 4-4:45 pm
November 2: APL Delaware Branch 4-5 pm
November 3: APL Howe Branch 4-5 pm
November 3: 3Fish Coffee 6-8 pm
Hi there. Comments have been closed for this item. Still have something to say? Contact us.