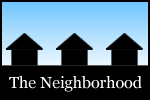 Among the topics in this most recent spin around the Capital Region's online neighborhood: kindness, the healing qualities of nature, the Adirondacks in autumn, parking in Albany, Mack Brin, Kingston, Quebec, Utica food, burger chains, Indian food, Benedict Arnold in Albany, and making repairs.



Anna: "The messages in our culture right now are very negative. What is more counter-cultural than kindness towards enemies, towards those who are hurting most, towards ourselves. I can't think of many things that are as freeing as an attitude of gentleness in this world."
A walk along the Zim Smith Trail prompted the Bee Balm Gal to reflect on the healing qualities of nature and open space: "In a season when our country has lately witnessed so much destruction and human misery, both natural and man-made, it is good to have a place to go to walk quietly, to be quiet."
Jackie shared some autumn scenes from a weekend in the Adirondacks.
Rob commented that maybe the Albany Parking Authority could cut people a little bit of slack.
Chuck urged people to help out Mack Brin Farms, which recently suffered a fire.
Silvia checked out the Field + Supply market in Kingston.
Julie detailed some recent adventures in the province of Quebec.
Daniel couldn't travel past Utica without stopping.
Otis and a group toured the "better" burger chains of Latham.
Katie praised the Indian food from the restaurant attached to Karam Asian Grocery.
The Friends of Albany History noted Benedict Arnold's time in Albany war hospital.
Carl highlighted a portrait of Ariaantje Coeymans and the peek it provided into her life.
And Jon on the feeling of accomplishment from repairing something on your own (with a little help from Youtube).